Alicja Zmyslowka - Poland
Dec 19, 2021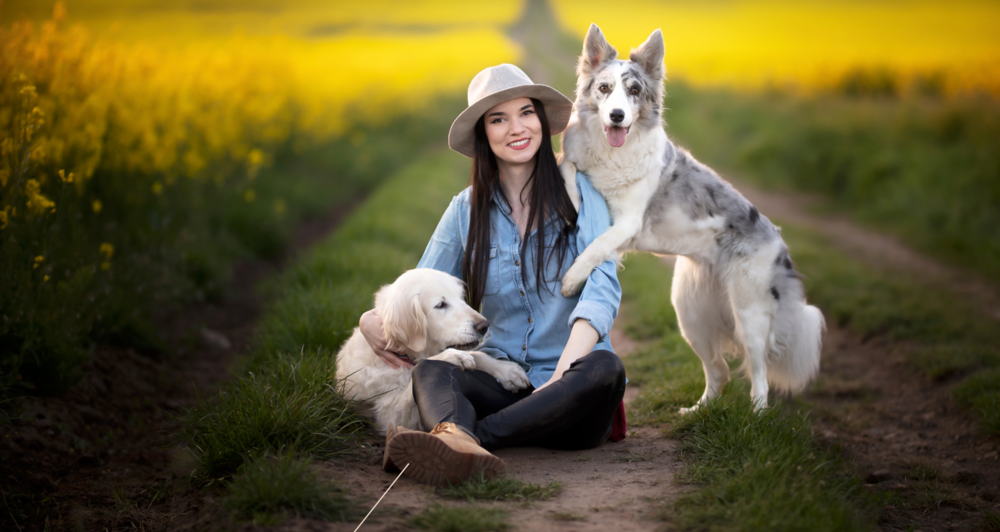 Hello! I am Alicja, a professional artistic dog photographer from Poland. I own two beautiful and amazing dogs – Kiara, a golden retriever & Ciri, a border collie. I have 14 years of experience in dog photography which is my perfect combination of everything I love in my life. At what I am doing, the most important thing is the opportunity to link two of my beloved passions – dogs and photography. Apart from communing with the wonderful creatures, which dogs are, and spending my leisure in this way, I love the fact – that I can put them in my own, self-created world. The crucial thing is, that I do not want to depict the reality – but I mean to disconnect from it. I want to show something, which nobody else can typically see.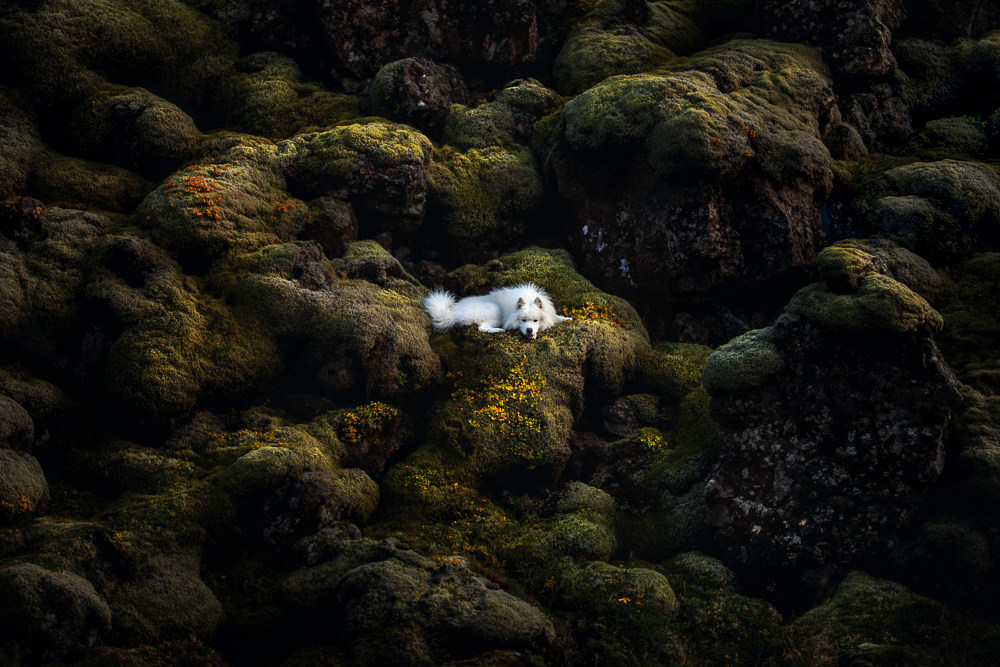 I am inspired by the dogs I photograph. Each dog is unique, unrepeatable, and this is what I try to capture. The venues where the sessions take place are also important. I always endeavor to select something extraordinary, astonishing – a magical atmosphere. When the conditions are perfect, the ideas for shots come themselves.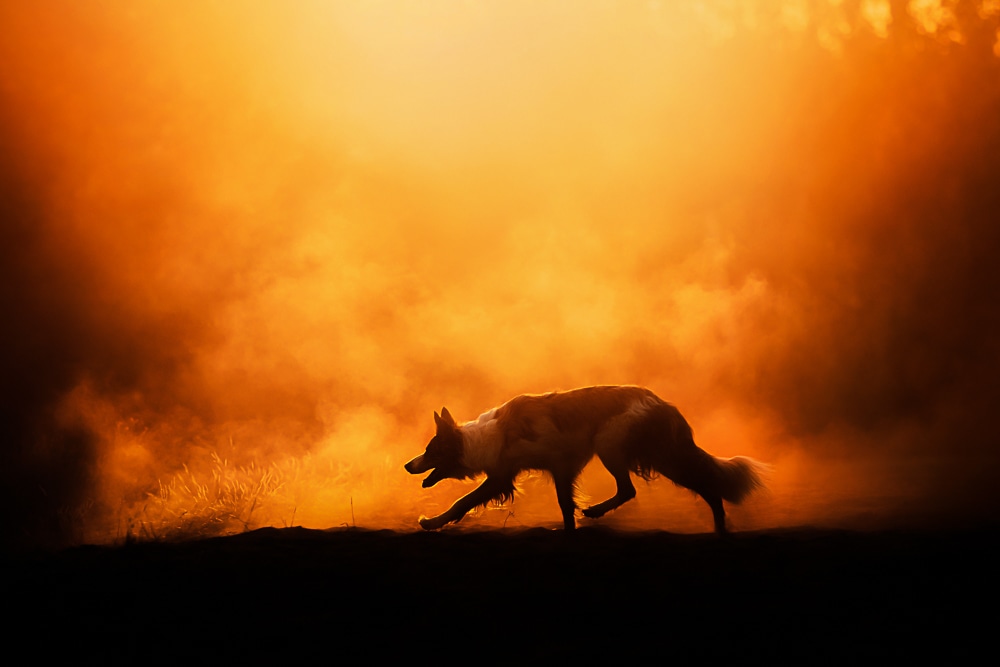 One of the most vital concerns, both for the animal and me, is a deep connection with the "furry model", its freedom during the session, the joy of its behavior. There is no place for coercion or nerviness. The good relationship with a dog, while at shots, transfers into how the dog presents itself, which afterward is crucial for producing a desired effect.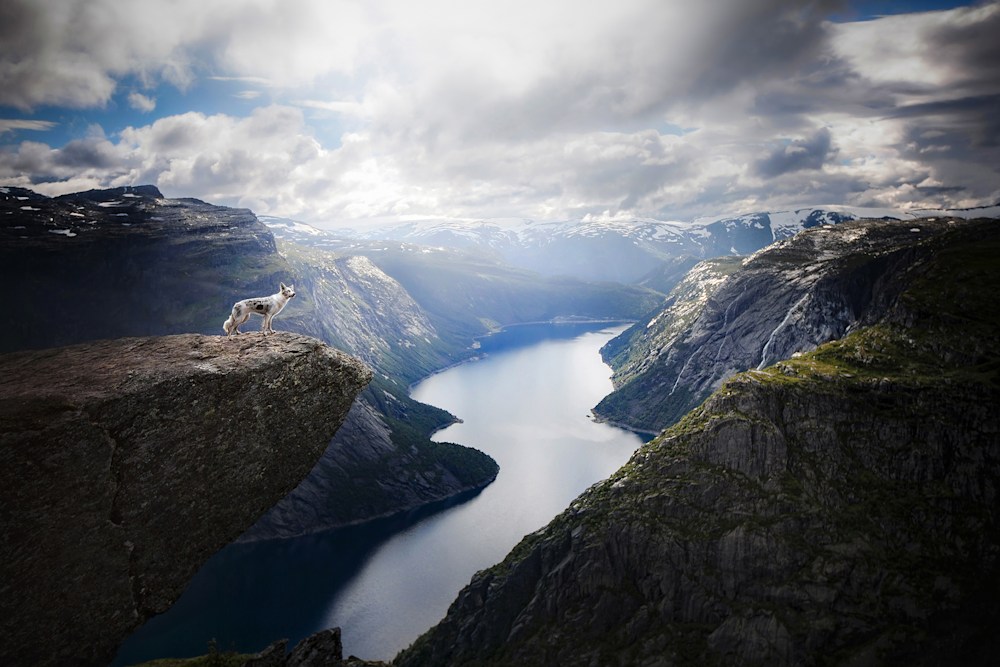 I have never felt to be fully satisfied with what I am creating. It can always be done in a better way. The constant eagerness for self-improvement, self-criticism, and the determination to aim at the set target is essential to me.
I have always had contact with photography, but the moment I could systematically put it into practice was when my dream golden retriever, Kiara, entered my life in 2006. Initially, it was mainly about immortalizing moments from our shared experiences. With time, however, I began to be interested in photography itself, what to do to capture Kiara as best as possible and in an exciting way. So, I can say that the second passion has developed from my first passion, and they are closely related!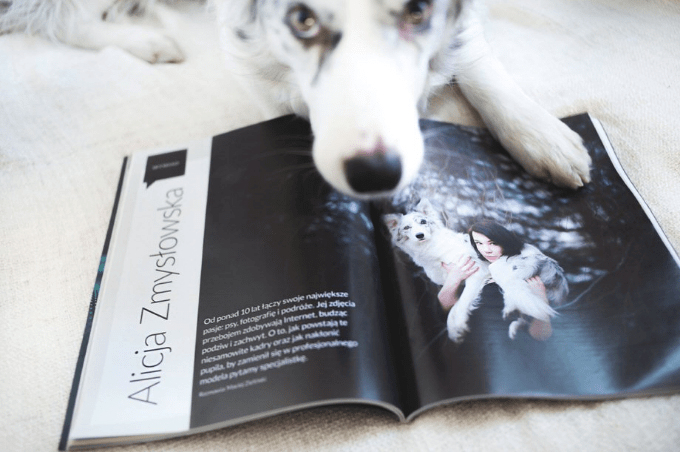 In 2016 I got my second dream dog—a Border Collie in rare bright slate merle color, Ciri. I knew I wanted her to become an adventure dog and take her to unique places. We tried many ways to travel. I taught her tricks useful for future trips and photo shootings, and she indeed became a professional dog model. Now she is rushing to jump into any train or car if I let her. But also, she is proposing spots for photos! She'll find interesting spots on her own and starts posing while waiting for me to take the picture. She is very special.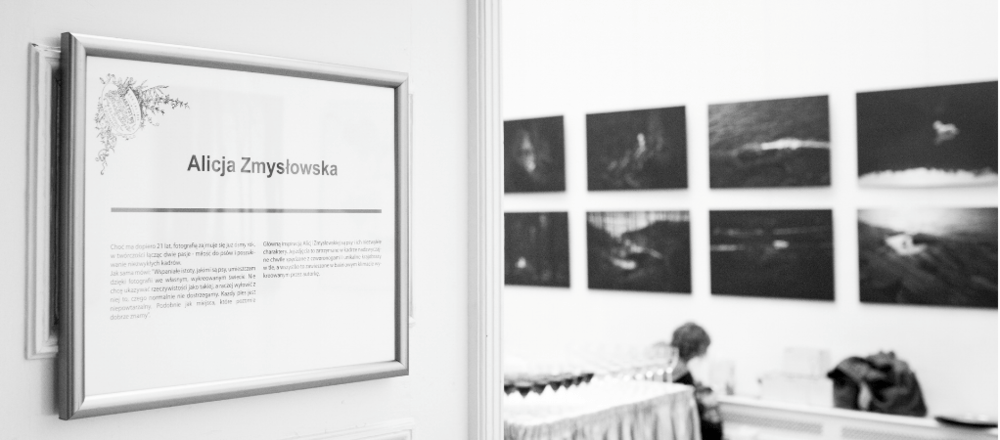 My artwork was published in many Polish and international magazines about photography and many websites about art and photography such as Digital Camera Poland, National Geographic Poland, Digital Camera UK, FV Foto Video, Pokochaj Fotografię, fotoblogia.pl, Szeroki Kadr, My Modern Metropolis, Peta Pixel.