Building Relationships
with socially conscious wall art
People do business with people they like and trust
And you want to be that trusted provider that makes your clients feel welcome and at ease. Thing is, the pandemic and other events have eroded consumer trust, increased people's guardedness and put us all on edge.

Not being able to form trusting bonds with prospects is frustrating, and can lead to missed business opportunities that negatively impact your bottom line. Luckily, it's easier than you might think to win their confidence. And it has to do with what you hang on your walls.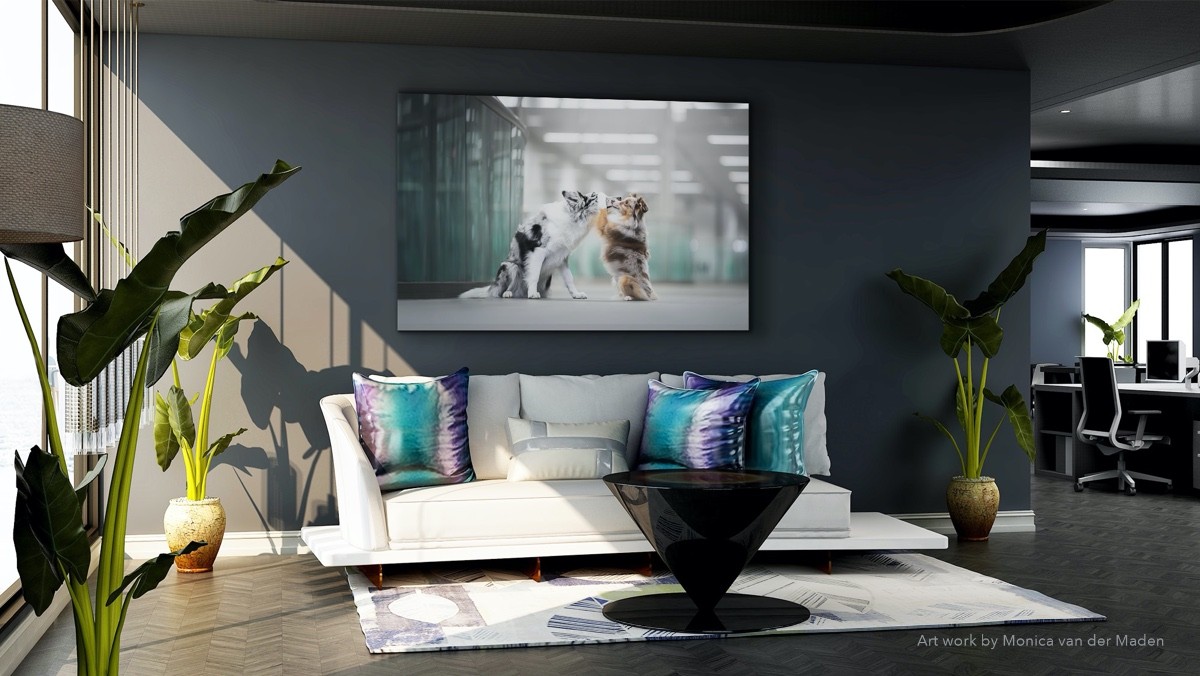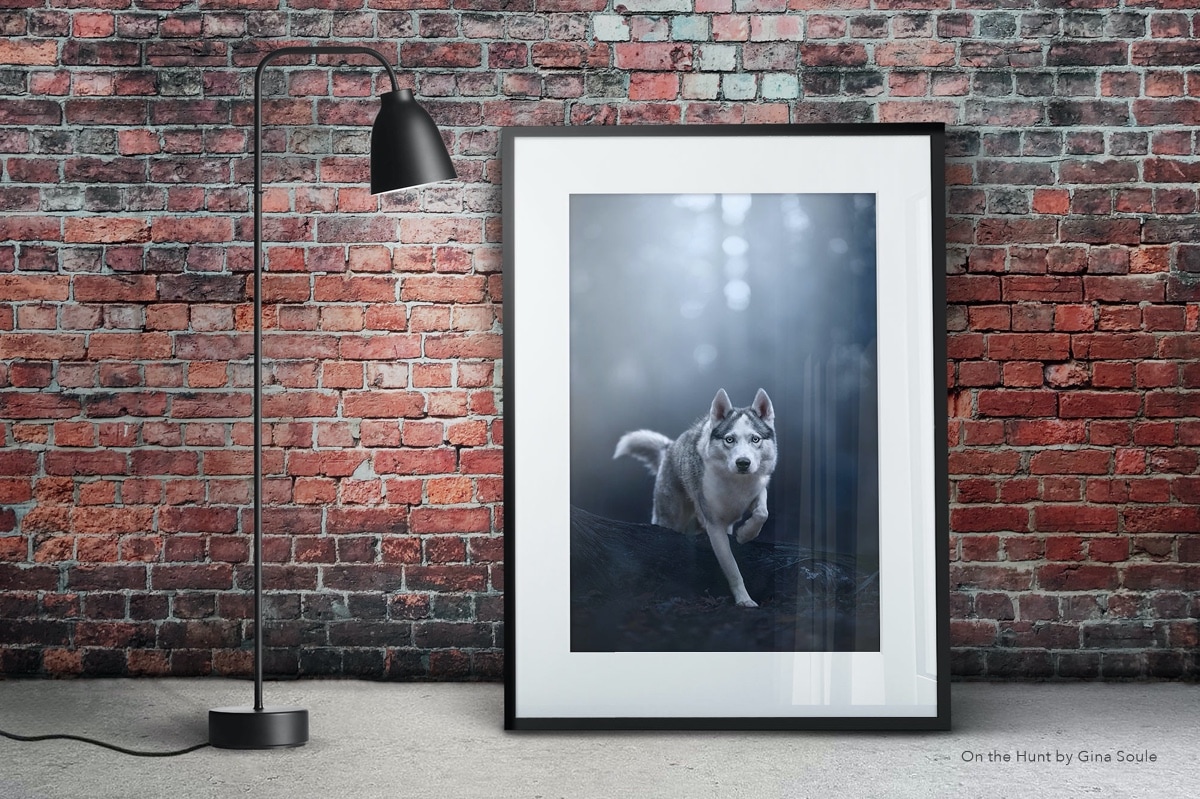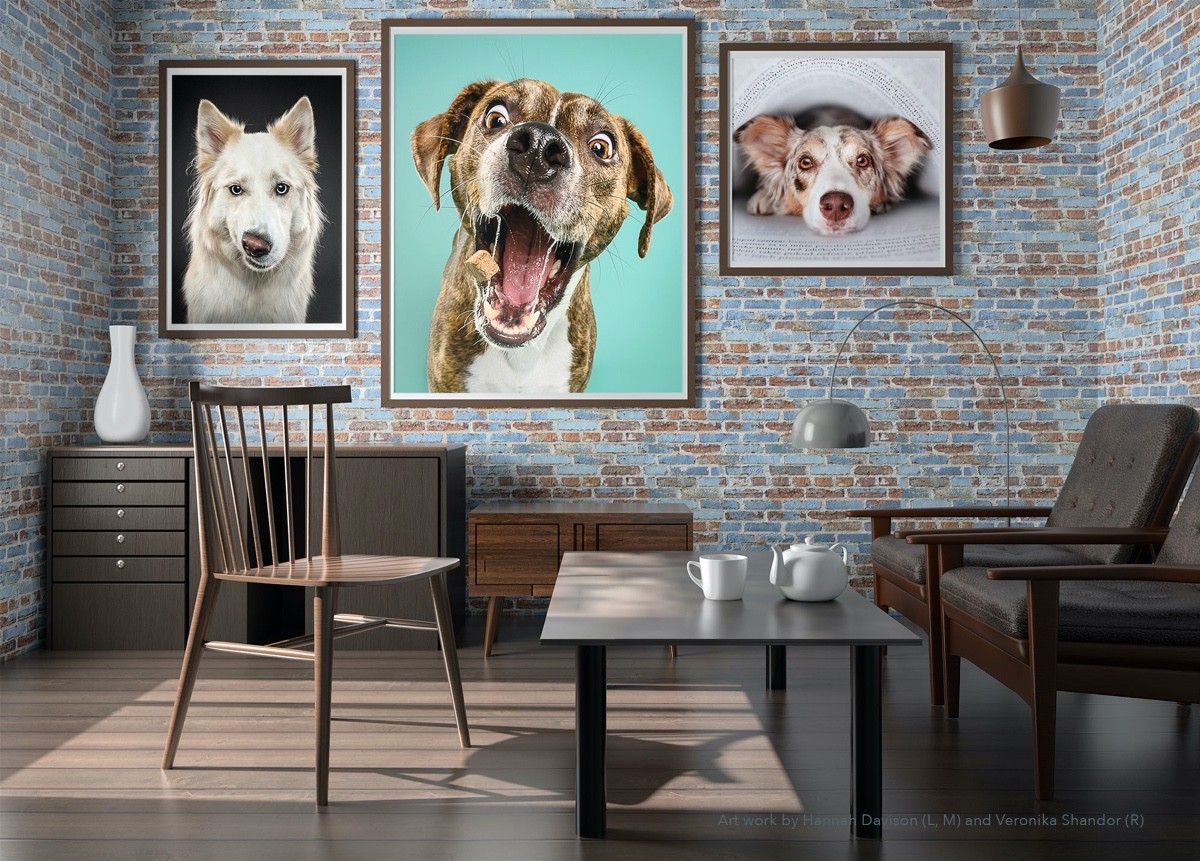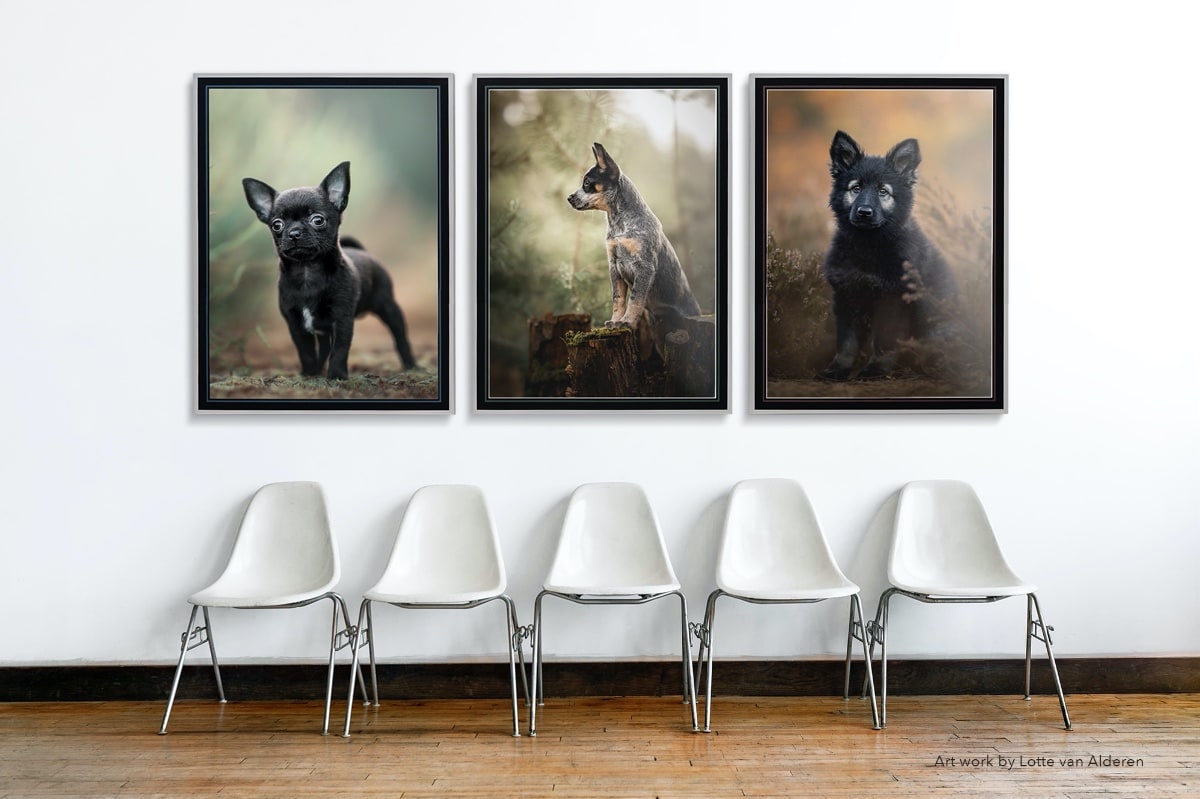 Attract and retain clients with ease
Imagine meeting a prospect in your office for the first time. Instead of impersonal landscapes on your walls, you have engaging, fun and heart-warming dog photography displayed.
Regardless of whether your prospect mentions the photos, research shows that photos of dogs are powerful catalysts for building positive personal connections.

And that's not all, dog wall art also increases purchase intent and fosters trust. In fact, it's one of the fastest ways to break through the ice, help your prospects feel comfortable, and elevate their perception of you.
"A few months ago . . . we partnered with, Michael Puck, the owner of K9Photo, to dress up our wall with socially conscious artwork. K9Photo is a non-profit organization that aims to prevent animal suffering and save the lives of homeless dogs.
Michael produced a stunning 18-piece wall art collection for us . . . featuring dogs posing in front of vintage Ford automobiles. Our customer's feedback has been phenomenal . . . with many taking selfies in front of the artwork. Truly a must see collection."
Mitch Walters, President Friendship Enterprises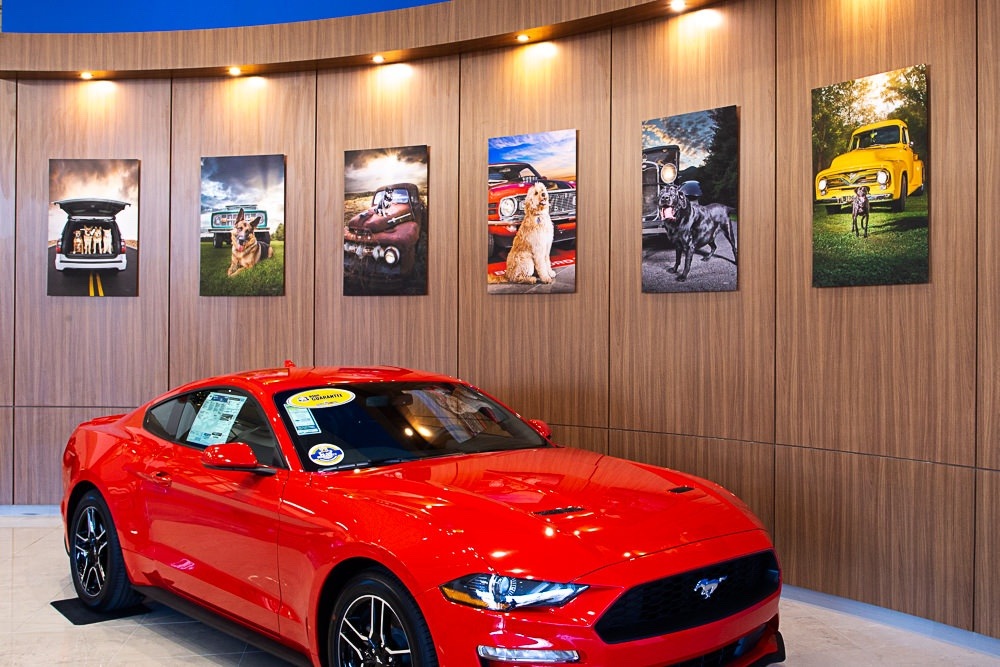 Browse
Browse our curated art from internationally celebrated photographers, and choose your favorites.
Design
Using the wall view and augmented reality tools, or let us design your wall decor at not cost.
Enjoy
Receive ready-to-hang artwork that will transform your client and customer interactions
Need more than one piece? Have a larger wall or multiple rooms?
Use our complimentary wall design service to maximize the impact of your dog art wall decor.
Dogs make everything better—including business relationships.
Dog wall art breaks the ice, fosters trust and enhances client connections.
Your purchase supports animals in need, with 100% of profits donated directly to charity.
AS FEATURED ON